Spain Credit Rating Cut Again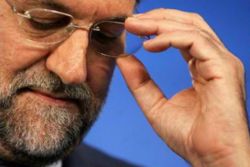 International credit ratings agency Standards and Poor has once again cut Spain's credit rating to BBB with a negative outlook which is almost junk.
The downgrade comes amidst a deepening recession, rising unemployment expenditure and falling tax revenues.
Some market analysts have pointed out that the ridiculous spending habits of regions and Catalonia's drive to jump ship is at the heart of the country's problems and failure to control them by central government has unnerved investors.
The complicated political makeup in Spain along with rising tensions between regions and central government results in "highly diluted policy outcomes" S&P noted.
A spokeswoman at Spain's Economy Ministry told Reuters the government had no comment on the ratings action.
Mariano Rajoy's 2013 budget has been widely critisised as using figures which are too rosey and outcomes which are unrealistic.
Spain is struggling to achieve its 2012 deficit reduction target of 6.3 percent of GDP agreed with the EU earlier this year.
Critics, market analysts and other EU states are pressuring Spain to take an international bailout sooner rather than later to stem the uncertainty and move the EU zone into growth.
Although all signs are suggesting Spain are likely to take a bailout, it is unlikely a decision will be announced before Galician regional elections later this month which is where Mariano Rajoy is from.