Catalans contribute €25 billion more in Social Security than they receive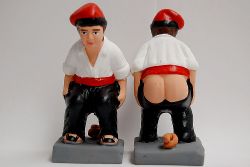 The Catalan News Agency has reported today how the region of Catalonia gave €24.77 billion more to the Spanish national Social Security system between 1995 - 2010 than they received back from it.
The paper quoted data from the Catalan Finance Ministry, which went on to explain how the country as a whole had a Social Security deficit of almost €62 billion during the same period, and that without the contributions made by Catalonia the deficit would have stretched to €86.33 billion.
The Ministry concluded that Catalonia would have had a Social Security surplus of €3,384 per person, equivalent to 12.7% of the Catalan GDP, and that a hypothetical Spain without Catalonia would have had a deficit of €2,228 per person, equivalent to 10.1% of its GDP.
The news is expected to be seized upon by supporters of an Independent Catalonia as useful propaganda for their cause.