Telefonica sells call centre division to cut debt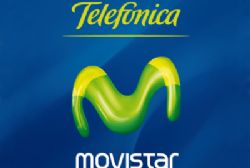 Spain's Telefonic is selling its Atento call centre business to U.S. private equity firm Bain Capital for about €1 billion euro, including debt, as it battles to reduce its borrowings.
The telecoms group is trying to reduce a €57 billion debt pile and preserve a coveted investment grade credit rating, at a time when its crisis-hit home country faces pressure to seek an international bailout.
It has been looking for a buyer for Atento, which has over 152,000 staff, since last year when it shelved a stock market listing of the unit after failing to fetch enough interest.
Bain, co-founded by U.S. Republican presidential candidate Mitt Romney, agreed a deal on Friday - its first in Spain - for an enterprise value of just over €1 billion, which includes Atento's net debt of around €175 million.
"The enterprise value is close to Telefonica's initial ambition for Atento and is 30% better than the prices that had been rumored in the press recently," Juan Rodriguez, an analyst at Banco Sabadell, said.
However, the transaction includes €110 million in financing from Telefonica, meaning the telecoms group will be raising far less than €1 billion from the sale.
Other loans from Spanish, Mexican and Brazilian banks backed Bain's acquisition, a source close to the situation said.
The headline value also incorporates a €110-million deferred payment by Bain, Telefonica said.
The deal includes a 9-year agreement for the call centre to continue providing services to Telefonica. More than 50% of Atento's business is with Telefonica, and another 9% comes from Spain's second largest bank BBVA.
Bain, which has owned Japan's biggest call centre operator Bellsystems24 since 2009 and recently invested in Genpact, the world's largest business processing outsourcer, is interested in Atento's strong presence in Latin America, and will look to expand its client base, the source said.
DEBT HELP
The sale will help Telefonica on its way to raising the €7 billion to €8 billion a year through to 2015 that it needs to cope with debt repayments.
The company is also preparing to spin off its German O2 arm and has said it is considering listings in Latin America.
Shares in Telefonica were flat at 10.185 euros by 1445 GMT, outperforming Spain's blue chip index.
The telecoms group had hoped to raise up to €765 million in a flotation of Atento last year, which would have given it an equity valuation of between €1.16 billion and €1.5 billion at the original price range it was aiming for.
It slashed the price at the last minute, before scrapping the sale altogether as markets wobbled.
Though Spanish companies have still struggled to garner interest from investors worried about the country's economic outlook, those with a strong export story or roots in other regions, especially emerging markets, have fared better.
Spanish bank Santander managed to raise over $4 billion from listing its Mexico operation in September.
Atento, which runs helpdesks, cold calling, back offices and other service desks, has about half of its staff in Brazil. According to Telefonica, it is the leading customer relationship management company in Latin America and number two in the world.
It started life in 1999 when Telefonica hived off its call centre staff in Spain, Peru and Chile into a separate business, allowing it to answer and make calls for other companies as an outsourcing business.
Atento had €1.8 billion in 2011 revenue.