Castellon Airport : EU finance confusion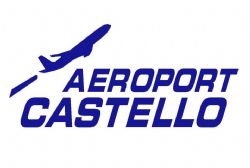 Earlier today the European Commission replied to a question put to him by a German MEP from the ruling CDU party, where he confirmed that Castellon airport has not, nor is likely to recieve any financial assistance from the EU.
"This major project has sparked massive public criticism and is being cited as an example of inefficient investment of public funds," MEP Ingeborg Grässle told the European Parliament.
However the Commissioner for Regional Policy, Johannes Hahn seemingly contradicted the earlier comments : "The EU has financed the construction of Castellón airport," he explained.
"In the context of the different programming periods, there has been no intervention from the European regional development projects linked to the airport and no intervention is planned in the future."
Spanish MEPs representing both the PP and PSOE have both submitted amendments to the EU Parliament concerning an application for financial assistance for Castellón airport due to it's strategic importance as part of the trans-european transport network.
Read further Castellon Airport News reports by clickimg here.