Spain says investors' mood improving, liquidity strong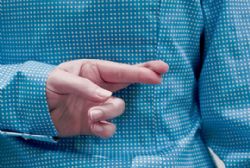 Spain on Saturday said investor sentiment over its fiscal situation was improving, leaving the country in a strong position to meet its financial obligations through year-end.
The Spanish government is considering tapping euro zone rescue funds and an unlimited bond-buying program from the ECB to ease financing tensions and get breathing space to reform its crippled economy.
Banking and financial sources told Reuters earlier this year that international investors had deserted Spain's bond market, leaving national lenders as the only buyers.
But Economy Minister Luis de Guindos said on Saturday that Treasury data showed that foreign investors were coming back.
"According to data held by the Treasury, the atmosphere, in relation to Spain, is much more optimistic now than it was 3 or 4 months ago," he said at a news conference on the sidelines of the semi-annual International Monetary Fund and World Bank meetings in Tokyo.
"I believe that right now there is an interest, there is an interest in Spain's public debt. I believe that it is fundamental in the future to reduce the volatility of Spain's public debt, which would attract additional orders."
De Guindos said he had met several key investors in Tokyo, including BlackRock's chief executive Larry Fink and Citigroup Alternative Investments' head Vikram Pandit. This followed other meetings with institutional investors last week in London.
LIQUIDITY
A source close to the Spanish Treasury told Reuters last month that funds BlackRock and Pimco started to buy Spanish paper shortly after ECB chief Mario Draghi said in late July that he would do whatever it takes to preserve the euro.
The ECB has since then said it stands ready to buy an unlimited quantity of bonds issued by troubled euro zone nations that are under pressure but still able to fund themselves in the market.
In recent weeks, the Spanish Treasury, taking advantage of the improved sentiment, increased the amount of bonds it sells at primary auction from an average of €2.5 billion to an average of €4 billion.
Spain faces a refinancing hump of €29.5 billion at the end of October, including €9 billion in short-term paper, for which it appears in good shape.
De Guindos said he was "very comfortable" with the debt repayments.
Spain had a cash buffer of €19 billion in August, down from €40 billion in May, but the drop reflected a traditional trend during that period that is usually followed by a rebound in September.
Data for September are not yet public and will be key to assess whether the country can weather much longer the financial storm without outside help.