Demonstration in favour of Catalan loyalty to Spain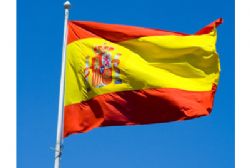 Thousands of people converged in Barcelona's main Catalunya square on Friday and Saturday to pledge their allegiance to Spain.
Holding up Spanish and Catalan flags, many of the demonstrators said that there are more Catalans who want to remain in Spain than there are separatists.
Organized by the so-called Spain and Catalans Platform, the demonstration was an answer to the massive turnout on September 11 by independence supporters in that same square.
"We want Artur Mas and the rest of the separatists to take note," said Alicia Sánchez-Camacho, head of the Catalan Popular Party. She was referring to the Catalan regional premier who is challenging the central government's opposition to a referendum next year.
Figures differed greatly concerning the turnout. Organizers claimed 100,000 were present by the afternoon. The government's delegate put the figure at around 65,000 while the Catalan police said there were only 6,000.