Spaniards Flee To Argentina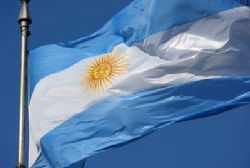 According to official figures, more than 65,000 Spaniards have jumped ship and fled for the shores of Argentina in search of work since the onset of the financial crisis in 2008.
Online brit newspaper, telegraph.co.uk also said another 25,000 have settled in Mexico.
Latest jobless figures from Spain's labor ministry rose to 4.7 million last month, pushing the desperate peninsula close to 25% unemployment, the highest in the industrialized world.
The increase in jobless figures are largely attributed to service sector employees in tourist industries including hotels, restaurants and other seasonal establishments. The end of the summer season naturally experiences a downturn in September.
Spaniards fleeing the peninsula are finding it relatively easy to find employment in Argentina and other Hispanic countries. However, inflation figures from Argentina suggest any gains may be short lived.
Argentina's president Cristina Kirchner has tightened protectionist trade barriers and virtually halted domestic dollar buying in a bid to stem capital flight from the country. Additionally, diplomatic relations between Argentina and Spain are not on the best of terms.
Kim Vidal, a former commercial director in Barcelona now living in Argentina said "People welcomed me with love, the news from the old country is so sad". Kim's salary in Spain was slashed from almost €3,000 a month down to just over €1,000
31 year old Erika, another Spanish national who fled to Argentina told the Sunday Times "I prefer inflation to joblessness".
Argentina is not the only top destination for Spanish citizens seeking employment. Great Britain, Germany and France have all reported increases in Spanish nationals moving within their borders.