End of 3 day protests over Spanish education cuts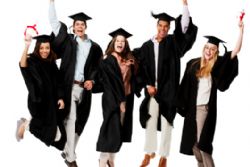 Thursday marked the final day of a 3-day demonstration, with Parents and teachers joining students in protest over proposed cuts to the education budget.
Marches were held in a number of towns and cities across Spain to demand that austerity measures, that have seen the number of classroom teachers shrink, be overturned.
Student unions complain that assistance for students from low income backgrounds has been reduced while tuition fees have been hiked.
"More than three million young people have showed with this fundamentally democratic action that they won't allow the PP to destroy public education," said Tohil Delgado from del Sindicato de Estudiantes.
Around €5 billion has already been slashed from the education budget since 2010.
Last month, the government announced further cuts as part of a strict budget intended to reduce the deficit.
With youth unemployment of more than 50% and the highest school drop-out rate in Europe, Spain's leaders are facing increasing discontent over the severity and speed of their debt reduction plan.