Storms cause 3 deaths in Catalonia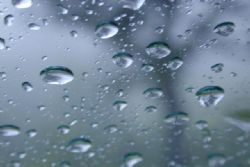 Raging storms that in the Coastal area of Catalonia have created a number of freak waves which officials have blamed for causing the deaths of three people.
The body of a 37-year-old Polish woman was found on Friday, after being hit by such a wave whilst walking in the beach in Lloret de Mar.
The other two victims were a Frenchman in his 20s who was fishing on the rocks on the coast of Roses (Girona) Thursday night and an unidentified man believed to be in his 40s.
The storms also produced heavy rains that caused the river Riguel in Zaragoza to burst it's banks. Major flooding was reported in the Cinco Villas district, particularly the town of Sabada where 110 students were evacuated from the Reyes Catolicos high school.
On Friday of last week 0 ithe Spanish Meteorological Agency, AMET, issued severe weather warnings of torrential rain across much of Spain. The weather warnings stretched from Friday, 19th October 2012 until Sunday, 21st October 2012.
AMET applied an "Orange" alert to the regions of Cataluņa, Valencia, and Aragon with Red alerts are in force for the provinces of Huesca, Zaragoza and Navarra.