40 percent of Galicians undecided on regional election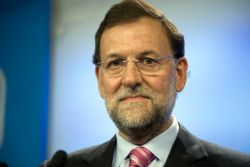 Today's regional election in Galicia, where austerity measures were put in place by the PP even before PM Mariano Rajoy was elected into office a year ago, is seen by many as an opinion poll into his handling of the finacial crisis in Spain.
Critics are have slammed Rajoy for delaying any action concerning a possible bailout request until after the regional elections, fearing that any backlash of punblic opinion could infuence the outcome of the vote.
EU officials expect that a bailout request will now be made early next month.
A negative result in the poll could see the PP lose authority in Galicia - Rajoy's home region - together with an absolute majority in the national parliament.
Such a loss would be a major psychological setback to the PM as the PP has ruled the region for 24 of the past 31 years.
Regional Newspaper, La Voz de Galicia, has reported how around 40% were still undecided on how to vote, making the result difficult to predict.