Ford Switches Production To Spain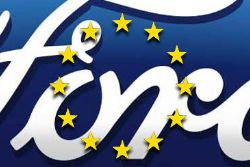 The American car company Ford has announced it will close its plant in Belgium and move production to Spain by the end of 2014 to save money and stem losses.
Europe's car market has been in decline for several years as unemployment and inflation continue to stretch personal finances ultimately affecting car manufacturers, amongst others.
More than 4,000 people are employed in its Belgian facility, however with its Valencia operation running at reduced capacity and wage costs cheaper than Belgium, the decision to close the Genk plant in Belgium was inevitable.
There were angry scenes by employees after being read the news in a statement by management. The frustration and anger was mainly directed at management which quickly evaporated once management left.
Ford employs more than 6,000 people in Spain, of which almost 3,500 are at the Valencia plant.
Genk currently produces the Mondeo mid-size car and Galaxy and S-MAX minivans. Ford said these models are nearing the end of their product life-cycles and new models would be produced in Spain.
"The proposed restructuring of our European manufacturing operations is a fundamental part of our plan to strengthen Ford's business in Europe and to return to profitable growth," Ford Europe Chairman Stephen Odell said in a statement.
A spokesman for Ford management said they were due to meet with British unions on Thursday, but declined to comment on media reports that Ford could also close its plant in Southampton where it makes its Transit van and employs just over 500 people.