Local hoteliers urged to support Castellon Airport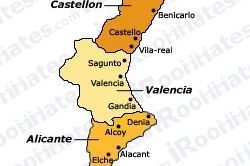 Analysts point out that Castellón Airport can become profitable if the provincial and regional tourism industry get their support behind the project.
Senior officials from AENA, The Spanish Aeronautical Society and the Spanish Aviation Saftey Society (EASA) also noted that the Provincial board of tourism should tailor the promotion of Castellon Airport to suit a more global audience.
The claims were made at the UJI International Congress of Transport where local Hoteliers were also encouraged to get financially involved in offering incentives for airlines to fly to the airport.
In addition to the "traditional markets" such as the UK, Germany and France, new and emerging markets such as Italy, Eastern Europe and Russia are also though to be likely markets for the new facility.
Read further Castellon Airport news by clicking the link >> HERE <<.