Banco Popular consider buying CatalunyaCaixa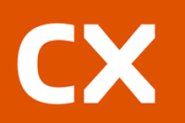 Spain's Banco Popular yesterday announced it would consider buying state-rescued lender CatalunyaCaixa when the government releases it for auction.
Popular, 1 of 7seven banks identified with a capital shortfall in a September independent audit, will launch a €2.5 billion share issue by mid-November.
The audit showed CatalunyaCaixa - one of four lenders currently nationalized in Spain - needed an extra €10.8 billion in capital to weather a serious downturn of the economy.
The state put its sale on hold earlier this year and has not announced yet when it may launch a new auction.
"If there is interest in buying a savings bank in Catalunya, we will take the same approach as before," the bank's Chief Financial Officer Jacobo Gonzalez-Robatto said.
He was speaking at a news conference following the release of 9-month net profit down 38% on real estate writedowns.
"If CatalunyaCaixa is put up again at auction, we would look at it without prejudging anything and above all we would look at it if it is interesting in terms of business."
Popular, a systemic lender in Spain, also said it may resume dividend payments in the second half of next year.