Spain "has no immediate need of help" : ECB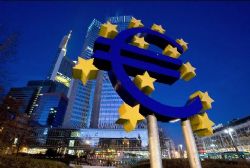 Spain has no immediate need of help from the ECB's new bond-buying program and should try to refinance itself before requesting aid, ECB policymaker Ewald Nowotny said.
Spain does not have the structural problems that Greece has and is currently in a position to refinance its debts on the markets at an acceptable cost, Nowotny said in an interview on Austrian ORF television on Sunday.
"As far as I'm informed, Spain is essentially refinanced for 2012. That means it has no immediate need, and I also believe it's thoroughly sensible to try to fix things at home and only come back and ask for help if this doesn't work," he said.
The ECB has said it is ready to use its new bond-purchase program to help euro zone countries that apply for aid, but it is up to the countries concerned to decide whether to apply for such aid, which comes with stringent conditions.
Nowotny said, however, he would like to see the European Stability Mechanism, the euro zone's new permanent bailout fund, tested, as he feared it may be so complicated that countries' problems could worsen while they waited for payouts.
"The cannon will be loaded in time. The question is only will it really go off when it is needed? The decision mechanisms are so many and so difficult that there is a certain skepticism," he said.
"I think it would not be bad to demonstrate in a real case, if you like, that the ESM is really capable of functioning, on the payout side."
Euro zone finance ministers launched the €500 billion ESM earlier this month, putting in place a major defense against the bloc's debt crisis.
Nowotny also said it would be sensible to give Greece more time to pay back its debts.
"From my point of view the alternative - and the alternative would be a collapse - is so dangerous, I think it would be sensible to give Greece the chance to develop further," he said.
Greece is due to receive almost €31 billion in the next tranche of emergency loans from the euro zone bailout fund, the European Financial Stability Facility, if it gets a go-ahead from the Troika of international inspectors.
Greece has said international lenders have agreed to give it more time, but other European countries including Germany say there is no deal yet.