Spain Car Hire company singled out by British press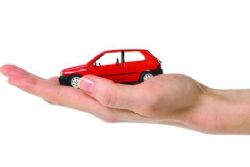 The Daily Mail On line's Financial Investigator has continued his pursuit of one Spanish Car Rental Agency.
Earlier today Tony Hetherington noted that he received more complaints about Goldcar Rental than any other Car Hire company in Spain, with the majority of all complaints being centred around unexpected charges being added to bills without the consent of clients.
Earlier this year Which? Travel Magazine found that Alicante airport was the most complained about destination for Car Hire Companies.
Other complaints concern confusion over which currency the final charge is billed in, leaving the company seemingly able to apply whichever exchange rate benefits them most on the day.
The provision of insurance is a further issue of concern, with "extra" insurance being offered to customers at a premium. In the event of some slight damage being made to the vehicle when this extra insurance has not been taken a hefty surcharge is normally applied. The small print notes that the extra insurance covers damage to wheels, tyres, mirrors, undercarriage and clutch, lost keys, flat batteries and towing. Apparently leaving the standard insurance to cover little more than the theft of the dust caps or accidental damage to the magic Christmas tree air freshener.
Tumbit.com recommends you use Tumbit Car Hire . Everything is clearly laid out and explained at time of booking.
Recommended Reading