BBVA profit almost halves on writedowns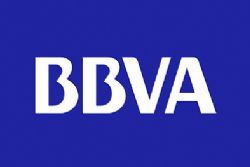 BBVA, Spain's 2nd biggest bank, reported a 47% drop in 9-month net profit on Wednesday, after it wrote off billions of euros of losses on bad real estate investments.
Profit margins at Spanish banks are waning as they belatedly recognise the effects of a decade-long housing boom that crashed in 2008, leading the government to ask for a €100 billion credit line from Europe to bail out the weakest.
9-month net profit came in at €1.7 billion, down 47% on the year and in line with analyst expectations.
BBVA wrote off €1.6 billion of losses on soured real estate assets in Q3, with the writedowns dwarfing profits in that period of €146 million. It said it had now written off two thirds of losses under Spanish law.
The government is forcing banks to clean up their balance sheets in the hope of restoring faith in the system and getting credit flowing once more to families and businesses in a worsening recession.
BBVA, along with rival Santander, easily passed an independent "stress test" in September that showed the bank would have a substantial capital surplus in an extreme economic downturn.
Spain's 2 healthiest and biggest banks have lessened their exposure to Spain by expanding abroad.
Bad loans across the group at BBVA rose to 4.8% of the total loan book, up from 4.1% one year ago.
Bad loans in Spain jumped to 6.5% from 5.1% at end-June largely due to the incorporation of smaller lender Unnim into results for the first time.
BBVA bought Unnim earlier this year.
Outside of Spain, profits in Mexico rose 4% during the 9 month period to €1.3 billion, and the bank's Eurasian unit, which includes Turkey, saw net profit rise 13%.
Mexico has replaced Brazil as the investors' darling of Latin America thanks to its thriving economy and a growing middle class that is just starting to open bank accounts and take out loans.