Rajoy "Does not see urgent bailout need" : Gov't Source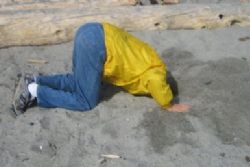 Spanish PM Mariano Rajoy does not see an urgent need to seek a rescue for government finances, a government source told Reuters on Wednesday.
"That doesn't mean we won't ask for it, but we don't see it necessary (right at the moment)," the source said.
The EU's progress toward banking union, deficit cutting at home, and the fact that the central government has issued almost all the debt it must sell this year, are the factors influencing Rajoy's thinking on the timing, the source said.