AENA To Lay off 1,600 Employees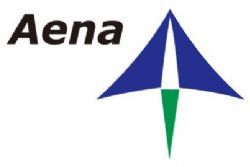 Spain's national airport authority AENA has announced it is to lay off 1,600 employees by the end of the year following negotiations with unions.
The public body, who employs more than 15,000 people across the peninsula, said the redundancies would be voluntary and those leaving would not be replaced.
"This measure is part of various acts in the airport efficiency plan to guarantee the future of AENA, which include a substantial reduction of running costs," it said.
AENA, a state-funded company that operates 47 airports in Spain and 26 abroad, has debts of €14 billion. A spokesman said it would cover the cost of the redundancies itself without needing extra state aid.
Spain's central government has been cutting public spending and reforming state companies in an effort to cut the national deficit and shore up its finances.
Unemployment in Spain is currently above 25%, making it the highest rate in the Eurozone.