Spain to issue new 2018 bond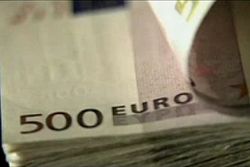 The Spanish Treasury said on Friday it would issue a new benchmark reference bond, due Jan. 31, 2018, with a 4.5% coupon, at auction on Nov. 8.
Spain will also reopen a bond due Oct. 31, 2015, with a 3.75% coupon and another due July 30, 2032 with a 5.75% coupon at the same auction.
The Treasury will announce the targeted size of the triple-bond auction on Monday at around 1300 GMT.