Third of Brits believe living abroad aids career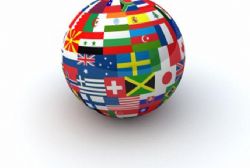 Nearly four out of five British adults have never lived or studied abroad for a period of 6 months or more it has emerged.
According to a survey carried out by the British Council 34% of people think that their job prospects would be better if they had been an expatriate for a while in a different country.
The study took the opinions of 2,114 adults based in the UK into account and found that it was younger people that were more likely to think they had missed an opportunity.
In excess of half of the 18 to 24-year-olds questioned said that they thought they would have better careers had they spent some time living and working abroad.
Dr Jo Beall, the British Council's director of education and society, said: "The good news is that this poll shows people are beginning to recognise how vital international skills are for enhancing their career."
Research conducted last year found that many employers in the UK are valuing international experience more highly and in some cases before academic qualifications.
Dr Beall said: "But the bad news is that not enough people in the UK are taking opportunities to gain international experience. That needs to change if the UK will successfully compete in the global economy."
A spell working abroad does not just boast an individual's skills but also their awareness of the international market.
Languages and a different way of doing business can be learned as well as a greater understanding of the bigger picture.
Candidates who have spent time as an expatriate are often seen as knowledgeable and adaptable to potential employers.
This latest study seems to suggest that many Brits recognise that working abroad can be an extra string to their bow when applying for jobs in such a difficult employment market.
Click here to read More News Stories by Expatriate Healthcare?