Regional Ministries meet to discuss Corvera Airport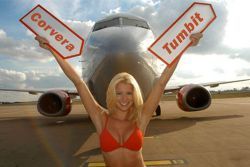 The Regional Association of Real Estate Promoters and the Ministries of Public Works & Planning and of Culture & Tourism met today to celebrating the International day of Tourism, with over 200 people meeting to discuss ways to promote tourism in the region.
A number of experts from overseas spoke on the potential the region has, together with the importance of exploring new ways to promote the region's unsold properties to a global audience.
It was unanimously agreed that the new Corvera International Airport will be of the utmost importance in achieving these goals. The Association President commented how "We are hopeful that the airport will be operational by May, but also have other issues to address in attracting a wider market, such as streamlining the visa-application process for the important Russian market.
José Maria Morillo León, CEO of Espassion, went on to stress the importance of countering the negative perception of Spain following so many damaging news stories regarding the country's troubled economy.
The forum also discussed the importance of providing added value to properties within the region, such as adding to the appeal of Murcia as a tourist destination.