Spain blocks appointment of ECB board member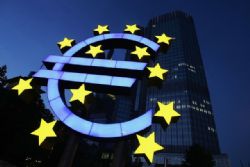 Spain has blocked the appointment of Yves Mersch to the ECB's top board, EU officials said on Monday, further delaying the process of filling a critical post.
Officials from the European Parliament and the European Council, which represents member states, said Spain had opposed an attempt to secure Mersch's appointment via a "written procedure" - a fast-track approval process.
Spain confirmed it had blocked the written procedure, meaning the process of deciding on Mersch will be delayed.
The decision means EU leaders will have to discuss the issue at their next summit on November 22-23. Otherwise, they will have to return to it at a summit in December.
The seat on the ECB's six-member executive board has been vacant since the end of May.