Vodafone Spain offering subsidised smartphones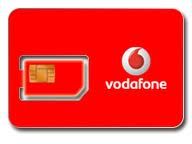 Vodafone's Spanish division is bringing back subsidised smartphones, it said on Monday after losing more than 500'000 customers in Q2 of this year while competitors Orange and Yoigo gained market share.
Vodafone and rival Telefonica used Spain as a testing ground for getting rid of the costly subsidies for new customers and ended the policy in April and March respectively.
But both companies lost out to rivals Orange and Yoigo, with Vodafone losing 639,000 clients in the second-quarter, while Telefonica lost 830,000 customers between April and August this year.
Meanwhile Orange gained 80,240 customers and Yoigo 58,069 in the second quarter and other operators gained 238,578 customers between them. Mobile operators are struggling to compete in a market that shrank in August as Spain goes through its worst economic crisis in decades with one in four people of work.
Vodafone said it would launch new mobile plans offering customers a free choice of the latest generation smartphones including Apple's iPhone from €35 per month.
The company had reintroduced subsidies over the summer, but those offers were temporary.
The new offers will include unlimited calls and text messages and high-speed Internet and will be available from next week, Vodafone said.
"These are very competitive offers that can also be combined with ADSL plans from €9 a month (extra)," a Vodafone spokesman said.
Vodafone's move is also a response to a mobile price war that has escalated in recent months. At the beginning of October, Telefonica cut prices by up to 40% with fixed line, mobile, Internet and television bundles.
Also last month, Jazztel offered a smartphone worth more than €200 for €5 a month if clients took a combined fixed and mobile package.
Vodafone's decision to reinstate cut-price phones leaves Telefonica as the only operator in Spain not offering subsidies on a general basis. Telefonica, Europe's biggest telecoms company by revenue, reports results on November 7.