Spain to extend regional financing fund into 2013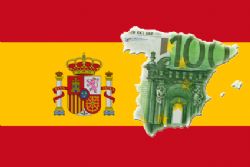 The Spanish government will extend an €18 billion liquidity fund set up this year to cover the financing needs of the country's indebted regions, a spokesman for the Treasury Ministry told Reuters on Monday.
"In the same way that the fund was created for the end of this year, it will be extended into 2013 to provide liquidity to the regions," the spokesman said, without giving further details.
A total of 9 regions have asked for aid from the fund so far this year : The Balearic Islands; The Canary Islands; Catalonia; Valencia; Murcia; Andalusia; Castilla La Mancha and Extremadura - more than half of all of Spain's 17 Regions.