Court to vote on legality of same-sex marriage this week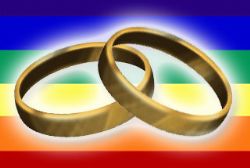 The Constitutional Court of Spain is expected to approve a decision laster this week on an appeal against the country's existing same-sex marriage law.
The current right-wing Partido Popular, led by PM Mariano Rajoy, filed the appeal when marriage-equality legislation was passed by the then PSOE Socialist Government back in in 2005-claiming that the European nation's constitution defined marriage as being "between one man and one woman" - but it has taken seven years for a ruling to come to court.
The issue was fast-tracked through the courts when the PP took office almost 1 year ago, with Rajoy openly stating that he supports "civil unions" for homosexual couples but does not think they should be officially referred to as "marriages".
The law as it currently stands (as of 6th November 2012) relating to> Same Sex Marriages in Spain <