Spain tax amnesty to close end Nov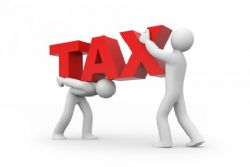 Spain's tax amnesty - which offered those with undeclared taxable assets the opportunity to pay a fixed 10% fine without further criminal or administrative penalties - is due to close at the end of November.
The terms of the amnesty allow residents and non-residents alike, and who have not paid the appropriate taxes, to volunteer themselves to the Ministerio de Economia y Hacienda, and pay the fine.
The amnesty includes any unreported income or assets held outside of Spain such as property, offshore bonds and bank deposits, but does not apply to IHT, gift tax, wealth tax or VAT.
The amnesty only covers undeclared assets up until the end of December 2010, and not the 2011/2012 tax year.
The government has previously said that it hoped to collect some €2.5 billion from the €25 billion it believes Spaniards have hidden in deposits abroad that is currently going untaxed.