Road deaths in Spain fall due to crisis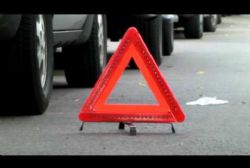 It was the first time since the general traffic agency (DGT) began keeping records in 1960 that only one death had been reported on Spanish highways in one weekend. "It is an historic record," DGT officials cautiously noted.
Historic because it was an exceptional figure, but also because the DGT doesn't know exactly why "just" one fatality occurred between Friday October 26 and Sunday October 28, 2012.
"During that same weekend in 2005 42 people died on the roads and there was another weekend, the previous August, where 50 people died," said DGT officials. While these death figures may seem alarmingly high, DGT officials said they do not differ from other weekends - even though the average mortality rate on Spanish roads for weekends in 2012 is about 10 deaths.
"There are many reasons for traffic accidents," says an official from the Royal Automobile Club of Spain (RACE). Nevertheless, the high price of gas and a decline in road travel are two factors that should be considered in relation to the drops in traffic fatalities, the RACE official said.
According to a study entitled Spanish drivers and the 2011 crisis, produced by the Spanish Foundation for Road Safety (FESVIAL), "the crisis has forced many drivers to adopt new behavior patterns that enable them to save."
Some 69% of drivers polled - 32% more than in 2009 - recognized they have changed their driving patterns in an effort to save money.
Of that number, 87% they have avoided jumping in the vehicle regularly for routine trips while 70% said they have cut back on their speed limits.
The chances of getting a hefty speeding fine or having an accident, which implies automotive repairs, are two other factors that have helped Spanish drivers change their driving habits, said FESVIAL.
What exactly is an "acceptable number of deaths" on Spain's road network ?
The DGT says fewer traffic deaths and fewer drivers on the road are the only good things about the crisis. According to figures, some 79 million people traveled on Spanish roads this past summer - 1.2 million fewer than in 2011.
During the Virgin del Pilar long weekend holiday, DGT said there were around 400,000 fewer drivers on the road than in 2009, the last year when the holiday fell next to a weekend.
"Road trips have dropped between 4 - 4%," say DGT officials, "but this indicator is lower than the road deaths, which have fallen some 10%."
The sole traffic accident victim of the last weekend in October was 60-year-old DamiÓ Badia Serentill, a teacher from Raimat in Lleida province.
Badia lost his life on October 27 when he was returning to his home in Ser˛s after going out to pick mushrooms, according to his family.
He was traveling with his wife, Francisca Busquets, 55, when he lost control of his 4x4 and slammed into a concrete wall. Badia was killed instantly and his wife was taken to a hospital in critical condition, according to the Claver school website where she also taught with her husband.