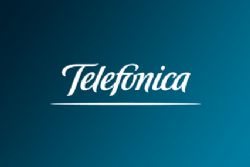 Telefonica has reported how an increase in Latin American business has helped it offset a continuing slump in crisis-hit Europe as it posted Q3 profits of €1.38 billion compared to a net loss of €429 million for 2011.
Yesterday the company announced a fall in revenue for July through September fell by 1.6% to €15.54 billion compared to Q3 of last year. In Europe it dropped 6.8% to €7.44 billion while in Latin America it rose 3.8% to €7.62 billion.
Telefonica SA said net profit for the first 9 months of the year was up 26.4% at €3.46 billion.
The company suffered a net loss in the Q3 of 2011 mainly due to staff layoff costs.
Shares in Telefonica were up 0.18% to €10.39 at the start of business at the Madrid stock exchange.