Repsol Q3 profit beats forecasts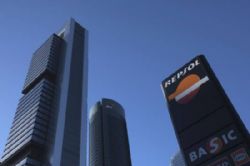 Repsol posted a forecast-beating 89% rise in Q3 adjusted net profits today, thanks to higher output from Libya and Bolivia and improved refining margins.
Repsol said its net profit adjusted for one-time items and inventory costs (CCS adjusted net) reached €496 million in the third quarter, beating a Reuters poll forecast in the €432-495 million range.
The figure does not include Repsol's majority stake in energy company YPF which was taken over by the Argentine government in April.
Repsol's clean CCS earnings before interest and tax (EBIT), which exclude spcial items and inventory holding effects, were €1.3 billion in Q3 versus a Reuters poll average of €1.1 billion.