Corvera Airport "Would welcome Ryanair"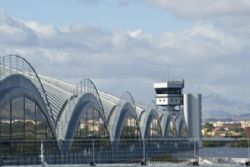 The Regional Minister of Culture and Tourism for Murcia, Pedro Alberto Cruz, said today how the region "would enthusiastically welcome" Ryanair to Corvera Airport.
He referred specifically to the Airline's strained relationship with the AENA state-owned operators of Alicante's El Altet airport, commenting how Corvera would represent a "fresh start".
Following the announcement earlier in the week that both San Javier and Corvera airports could be operational at the same time, the Minister remarked that Corvera Airport "has incredible potential, is in a great location and can adapt to meet the needs of tourists and airlines."
Speaking to Europa Press, he said how Corvera - being a new airport - was well placed to serve the demands of "low cost" airlines, whose requirements were different to more conventional carriers, and which many airports were unable to service adequately.
Cruz acknowledged a possible conflict with El Altet in trying to attract Ryanair to the airport.