Credit rating of Spain equals Kazakhstan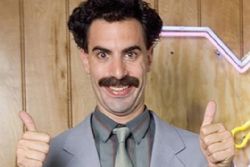 Spain's sovereign rating is suitable but would likely fall by two notches to "junk" if Fitch Ratings decided on further negative action, its sovereign ratings manager said on Thursday.
"We think our current rating is the appropriate rating but if we were to take a further negative rating action it's more likely than not it would be to sub-investment grade," David Riley told Reuters.
Fitch's grade for Spain is BBB, two notches above junk and one notch higher than those of Standard & Poor's and Moody's Investors Service. All three have Spain's rating on negative outlook.
By comparison, Fitch's rank Spain - with a 'BBB' rating - alongsde Indonesia and Kazakhstan.