Spain toll road traffic falls 27 pct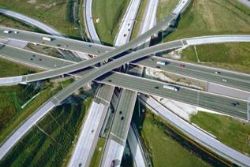 Spain's Ministry of Public Works has reported how the number of cars using the country's toll-road motorway network has fallen beyond levels last seen in 1998.
The financial crisis has been blamed for causing a 27% fall in the average number of daily road users, which plummeted from 22'454 in 2006 - before the start of the crisis - to 15'775 in 2012.
>> Click here to read more about Motorways and Toll Roads in Spain <<
This dramatic fall in toll-road users has led to a significant decrease in incomes for operators, with a number of such management companies teetering on the brink of bankruptcy.
Road traffic on the motorways was down by almost 9% for the first 6 months of 2012 when compared to the same period in 2011.