Private property sales in Spain rise in September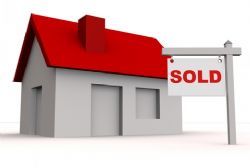 Spain's National Institute of Statistics (INE) today released data revealing how the sales of residential properties increased by 0.9% during the first 9 months of the year, when compared tto the same period in 2011.
Sales of new properties grew by 2.9% annually, while transfers of protected housing fell by 10.8% compared to the same period last year.
Overall, residential sales fell by 6.2% between August and September to reach 25,985 properties.
The figures also revealled how 49.1% of all transfers were for new properties, while 50.9% were for resale properrties.
Overall, the number of all property transfers fell by 1.4% on last year to 121,822 properties for September, down 5.7% on August.