Spain deficit targets need to reflect European recession : Minister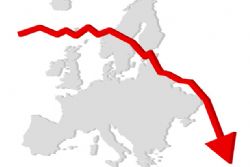 Spain's deficit targets need to take into account Europe's recession, the country's economy minister said on Monday.
"We need to take into account that Europe is in recession and in these circumstances we must look not just at nominal targets but at structural ones," Luis de Guindos said in Brussels.
The minister also said it was important for his conservative People's Party to strike an agreement with the opposition Socialists over evictions, saying every Spaniard had the right to housing.