Vodafone profits down over Spain losses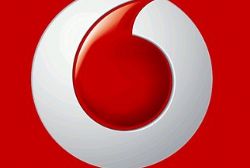 Vodafone have reported big half-year losses thanks in part to problems in Spain and Italy.
For the six months ending Sept. 30, Vodafone made a loss of €2.48 bln, compared to a net profit of €8.35 bln on the sam eperiod in 2011.
Revenue fell 7% to €27.25 bln largely because of adverse currency movements.
Earlier today the company reported how the €7.38 bln impairment charge for Spain and Italy reflected lower projected cash flows and increased discount rates, which saw shares in the company opening 3% lower on the London stock exchange at £1.6155.
However Vodafone is also expecting to collect a payment of €3 bln dividend by the end of the year due to its 45% stake in Verizon Wireless, the U.S. joint venture with Verizon Communications Inc. Vodafone said it would use most of that dividend for a share buyback program worth €1.88 bln.