Spain inflation hits highest since May 2011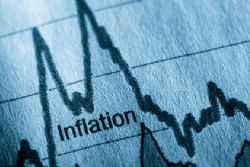 Spanish consumer prices rose at their fastest pace since May 2011 in October, increasing living costs for its already cash-strapped citizens and further undermining hopes of an economic recovery.
National inflation was 3.5% year-on-year, according to National Statistics Institute (INE) data on Tuesday that was in line with a Reuters forecast and up from 3.4% in September.
"The question right now is if we've hit a ceiling or not. (The government) didn't expect the (September) IVA rise to have had the impact it has had and what we're seeing today is almost all due to the tax rise," said economist at Citi, Jose Luis Martinez.
The rising cost of living is further weakening already feeble domestic demand as the country sinks deeper in to its second recession in 3 years and unemployment tops 25%.
Spain's government, which is fighting to cut spending and reduce one of the euro zone's highest public deficits, raised IVA in September.
It will decide this month if it can afford to honour a pledge to raise pensions in line with November's inflation figure.
If November's prices rise at a similar pace to October, an equivalent pension hike would cost the cash-strapped government an extra estimated €4 billion at a time when it is slashing spending on health and education.
Last month the Bank of Spain warned against raising pensions given the cost.
Core inflation, which strips out volatile food and energy prices, was 2.5%, compared to a reading of 2.1% a month earlier and the highest reading since November 2008.
Spain's EU-harmonised prices rose 3.5%, in line with forecasts and with the September figure.
A general strike on Wednesday, the 2nd the government has faced since it came to power in December, is expected to be one of the largest since the economic crisis began 4 years ago as Spaniards struggle to make ends meet amid the deep spending cuts.