Expats unite to save Protestant Cemetery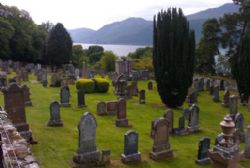 A group of British expats in Valencia, have joined together to restore a neglected cemetary.
The initiative - named 'The Bonnie Project' is named after a local expat, Bonnie Hinzpeter, who died of Cancer earlier this year. The 19th Century Protestant burial ground owned by the British Embassy, had fallen into disrepair over recent decades and it was Ms Hinzpeter's goal to repair the damage done by thieves and vandals over the years.
Diana Clifton-Sewell, a fellow expat, said: "Bonnie was a lovely person, who was very popular and very involved in community conservation work.
"Regrettably, she died of cancer before she could work on the cemetery, so we decided doing it ourselves would be a fitting memorial."
Then the group hopes to landscape the grounds and to restore the chapel, which has lost several windows and seen its ceiling cave in, to a sufficient standard where services can be held inside.
The cemetery was established over 150 years ago to serve those travellers and expats who were not Catholic and had passed away whilst away from their home country.
With an increasing number of expats chosing to make Spain their permenant home it is perhaps to be expected that more and more people will chose to hold their funerals here. As such it is recommended that Expats make themselves aware of the procedures to follow after a death in Spain .