2013 : Dates and Deadlines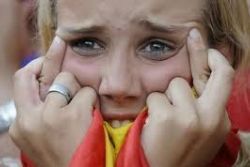 Spain's Politicians and public officials have been busy making yet more promises to the press over the last few weeks.
Quite possibly their well intentions are made genuinely and honestly, however, after hearing the same platitudes rolled out time and time again with ever extending self-imposed deadlines, perhaps the general public can be forgiven for being a little sceptical.
If everyone is to be believed, it seems that we are set to have a very busy and momentous start to 2013 :
Corvera Airport : On the 5th of November Murcia's Minister for Public works, Antonio Sevilla, asserted that Corvera airport will be open "Within the next 5 months" and that there could be an 'overlap' of up to 6 months with both San Javier and Corvera Airports being in use at the same time whilst operations were transferred.
According to our calendar, 5 Months from November 5th means that (if the Minister is to be believed) Corvera Airport will be operational by the 5th of March - well in time for the busy Easter period.
Paramount Murcia : On the 13th of November Murcia's Minister for Culture and Tourism, Pedro Alberto Cruz, announced that "Work at the Paramount Theme Park will commence on the 15th January" . Apparently, the 8 months delay between the ceremony to lay the first stone, and then is to be swept under the carpet.
Castellon Airport : Back in June the President of Aerocas - the Concession Holder of the Facility - announced how "Castellon Airport will welcome it's first flight on the 1st of January" - despite no commercial airline declaring an interest to fly to the airport yet.
Mark those dates in your diary. After countless lies from those in authority it should be about time that they are held to account for the promises being made now.