Spain sinks deeper in to recession in Q3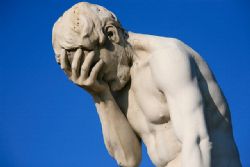 Spain sank deeper into recession in Q3, as a brutal austerity program hammered public spending and weak domestic demand piles pressure on the country to seek international aid.
GDP contracted by 0.3% from Q2, when it shrank 0.4%, final data showed on Thursday.
Spain's flagging economy, the 4th largest in the euro zone, is sharply in the market's focus on concerns the government cannot control its finances but remains reluctant to apply for European aid, which would trigger an ECB bond-buying program.
Spain urgently needs to seek a bailout, ECB Governing Council member Luc Coene was quoted as saying in a Belgian newspaper on Thursday.
The government forecast for end-2012 is a 1.5% GDP contraction, though Economy Minister Luis de Guindos has said figures suggested the economy would perform better.
"It's true that Spain surprised on the upside because of strong exports which had a positive spillover on to investments. But, while it may provide some comfort for the PM, it doesn't change the challenges that Spain faces ahead." economist at Unicredit Tullia Bucco said.
Thursday's data showed GDP fell 1.6% year on year in Q3 after contracting 1.4% in Q2, according to revised figures.
Mariano Rajoy's deep spending cuts and tax hikes along side multi-billion euro bank bailouts, have prompted widespread public outrage and fuelled country-wide protests.
Demonstrations in Spain and Portugal turned violent after millions took part in a mostly peaceful general strike on Wednesday in organized labor's biggest Europe-wide challenge to austerity policies since the debt crisis began 3 years ago.
Rajoy has introduced savings measures to end-2014 worth around €60 billion to deflate a deficit which topped 9% of GDP in 2011 to below 3% by 2014.
On Wednesday, EU Economic and Monetary Affairs Commissioner Olli Rehn said Spain was on track for this year and next but needed to do more for 2014.