Spain to Pass Decree on Foreclosures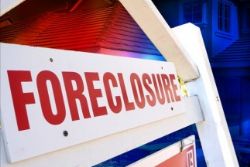 Spain's government will pass a decree today aimed at sparing families who default on their mortgages from eviction after it failed to reach an agreement on new rules with the opposition Socialists.
The decree of urgent measures will go to the Cabinet for approval today, said a government spokesman, who asked not to be identified in line with policy. He said the measures will apply to families earning as much as €1,600 per month.
PSOE party officials, who had argued for an overhaul of the mortgage law, and the government failed to agree on measures that PM Mariano Rajoy pledged to implement last week after a woman facing eviction committed suicide. After three nights of negotiations, talks fell apart just as police and protesters clashed during a general strike that the Socialists had supported.
Spanish banks, some of which are set to benefit from a European rescue package of as much as €100 billion and the creation of a so-called bad bank backed by taxpayers, have become the focus of public outrage over foreclosures. Rajoy is trying to respond to anger without inflicting further losses on a financial system crippled by the collapse of a debt-fueled housing boom.
Spain's banking association pre-empted the bipartisan committee on Nov. 12 by announcing a two-year freeze on repossessions in cases of extreme need for "humanitarian reasons." Lenders already signed up in March to a voluntary code designed to reduce evictions, and the association didn't say how the new proposals would be applied.
Some 400,000 homes have been foreclosed in Spain since the collapse of the boom five years ago. The number is set to increase without government action after unemployment reached a record 26% in September. Banks in Spain have more than €600 billion of mortgage loans outstanding. They have a default rate of 3.1%, compared with 10.5% for lending as a whole, according to data from the Bank of Spain, which predicts further increases in bad loans.