Catalonia to get €3.3 billion from gov't in November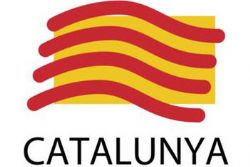 Catalonia will receive €3.3 billion in November from the liquidity fund set up to help the country's regions repay their debts, the Treasury said on Saturday.
9 of Spain's 17 autonomous territories, which control health and education spending, have requested aid from the €18 billion fund so far, laying claim to practically all the capital and leaving hardly anything for other regions.
The finances of the indebted regions are key to Spain achieving tough Europe-imposed budget deficit targets. Prime Minister Mariano Rajoy is trying to put off asking for European aid that could require even more budget cuts.
Catalonia, which generates around 20% of Spain's economic output, said in August it would tap the fund for just over €5 billion.
Catalonia holds regional parliamentary elections on November 25.
The money to Catalonia will be paid in 5 tranches, 4 will cover maturing debt and the last 1 will cover other needs, the ministry said in a statement. Of the €3.3 billion, €2.8 billion will pay maturing debt.
The liquidity fund can only be used for covering maturing debt and paying services and goods suppliers to the regional governments, like street cleaners.