Environmental Group Criticises Paramount Murcia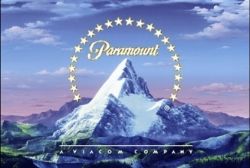 Environmental pressure group 'Ecologists in Action' have spoken out against the Paramount Pictures project due to a number of changes being made to the original plans submitted for the park.
The group issued a statement yesterday which, in addition to voicing their concerns with regards to the impact on the environment, the "dubious economic viability of the project" was called into question.
The report went on to say how few theme parks in Spain were profitable, had contributed to the local economy as much as had been anticipated, and had acted sympathetically with regards to the environment.
The Group also insited that the creation of a rival Paramount Theme Park on the outskirts of London , UK, is a more attractive proposal as it is better placed to compete with EuroDisney, Paris.
Aside from the the various commerical issues the group has, Ecologists in Action maintain that the transformation of land use, the required infrastructure and construction, together with the increase in traffic, production of waste and water consumption would all have a destructive effect on the area.