Spain's Bank recapitalisation complete mid 2013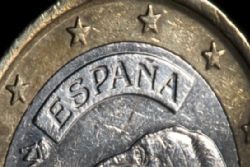 The recapitalisation of Spain's banking system should be mostly completed by the middle of next year, Bank of Spain governor Luis Maria Linde said on Tuesday.
He said the success of the newly created bad bank - SAREB - depended on the pace of recovery of the economy.
Yesterday the Deputy Minister for Spain's Treasury commented how the country would need "just" €40 billion to recapitalise the Banks - less than the €100 billion orginally requested.