Debt outweighs asset value at major Spanish developer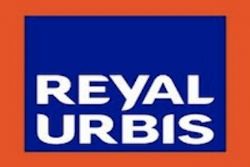 Loss-making Spanish real estate group Reyal Urbis said on Tuesday its borrowings outweighed the value of its assets as it pursued talks to refinance around €4 billion of debt.
The company, suffering in the aftermath of Spain's 2008 property crash, said talks with its creditors were continuing with no end in sight as yet.
"It's not possible to evaluate the possibilities of reaching a refinancing agreement," the company said.
The hangover from a decade-long building binge fueled by cheap credit has left Spain with more than 500'000 unsold new homes and scores of property groups going to the wall, with house prices down around 40% from their peak.
Reyal Urbis's assets were worth €4.2 billion at end-June, according to independent assessor Jones Lang Lasalle, compared with debt of €4.3 billion, the company said.
The company, whose creditors include Santander, BBVA, Bankia and Popular, on Nov. 2 reported a sharp drop in 9-month revenue and a net loss of €258 million.
Reyal Urbis said on Oct. 23 that if it did not reach agreement with its creditors it might need to seek creditor protection.