EC warns Spain over airport tax hike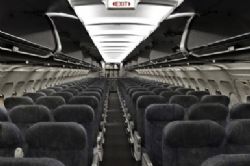 Spain will have to justify the increase in airport charges to and from it's airports, which took effect on the 1st of July.
Earlier today - the 21st of November - the European Commission sent Spain a letter of formal notice, having received a number of complaints relating to the violation of Directive 2009/12 on airport charges. According to these complaints, airlines were not properly consulted over changes to airport charges – contrary to EU law – and the increase in charges is disproportionate.
Depending on the size of the airport, the increase is between 5-10% of former tariffs (the passenger charge payable by airlines at Madrid and Barcelona's airports has doubled). The modification is retroactive and even affects airline tickets purchased before 1st July.
More about AENA's Airport Tax increases by clicking the link >> HERE << .