Holcim and Bridgestone contribute to further job losses in Spain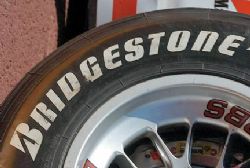 Cement and building materials maker Holcim will cut almost a third of its workforce in Spain following a slump in the country's building market, according to the Swiss press.
The Swiss company will cut 295 jobs from its 1,053 workforce in Spain by the end of the year after its cement sales fell by a third in the first three-quarters of the year, says the report to be published Thursday.
Holcim will also reduce the size of its management and sales departments while cement plants could close, says the report.
No one at Holcim was immediately available for comment.
In a further blow to the country's workforce, elsewhere today the CCOO and UGT unions have organised a protest march (to take place today) and 2 hour strike (to take place on Nov 25th) at the 2 Bridgestone Tyres factories in Bilbao and Burgos.
The action follows the announcement that the company will cut 442 jobs from its 3'544 strong Spanish workforce due to falling production.
The news of these 737 job losses follows yesterday's news that French carmaker Renault could create up to 1'300 jobs at its factory in Palencia.