Expat way of life more appealing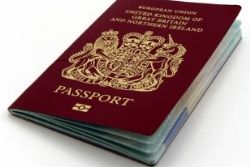 The appeal of moving abroad is continuing to increase, with the expatriate way of life now more enticing than it was 10 years ago, a new study has suggested.
A poll carried out by the Expat Forum shows that half of expats who have lived overseas for more than 10 years think they made the right decision to move.
In spite of global economic pressures, people who have moved to the likes of Spain and Australia would not move back to their country of origin.
The study found that many people actually have a better quality of life now than when they did in 2002, with this being a major factor in people considering moving abroad.
The UAE is also a top destination among epxats, with the nation offering a better quality of life, according to respondents, as well as more prospects for employment and a lower cost of living.
Greater access to cheap and desirable property and good levels of economic growth were also cited by people moving to Spain as reasons to remain there.
Click here to read More News Stories by Expatriate Healthcare?