Ministries meet to discuss Corvera Airspace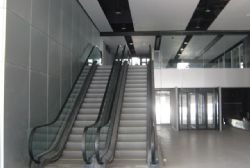 Engineers and Technicians from the Ministries of Defence and Development met on Friday to work through one of the final and missing parts of the jigsaw to bring about the opening of Corvera International Airport : the joint use of airspace for both Military and Civilian use.
Following on from this, a meeting and presentation to the Inter-Defence Development Commitee (CIDEFO) has been scheduled for December 11, which "should" give final approval to the air corridor for the approach to the airport.
The Ministries would just confirm that "Procedures were ongoing".
A spokesman for the Regional Government said how they expect the formalities to be complete by March or April of next year - as soon as the required licences are in place and that the appropriate European countries and partener destination have been notified and promotion can begin.
A futher formality to finalise is approval by EASA - the European Aviation Safety Agency - to operate from the facility.
All that remains then is to negotiate the airlines currently flying in to Murcia's San Javier airport to negotiate a transfer of operations to the new airport at Corvera by their self-imposed deadline of early summer 2013.