November 25th : International Day Against Domestic Violence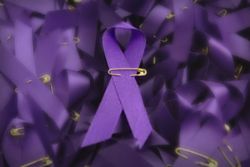 It seems to have escaped the front pages of most of the Spanish press, but the 25th of November is the International day against Domestic Violence.
At a time when other issues in Spain are more newsworthy - notably the escalating financial crisis, recession, property eviction rate and unemployment, it is perhaps inevitable that such stresses can only add to the reported incidents of domestic violence.
During the first 10 months of 2012 a total of 55 women in Spain have lost their lives at the hands of abusive partners.
With these figures comparing unfavourably with the rest of Europe, it can only be concluded that the Spanish culture has an increasing problem with bringing the issue under control.
However, a court in Cordoba noted that of the 282 cases of Domestic Violence brought to them between April and June of this year, just 33 of these cases - 11% - were reported by the victims themselves.
This brings the question of how many cases go unreported every day.
Article 416 of the Criminal Procedure Rules for Domestic Violence states that women are not obliged to testify against their partners - and approximately half of all women exercise this right.
It is perhaps understandable that a victim of any prolonged and sustained assault by their partner may be afraid of testifying, but without doing so their acceptance of this seems to prolong the vicious circle of abuse and acceptance.
Spain has a strong support network for the victims of domestic violence : Further information can be read by clicking the link >> HERE << .