AENA Tweets San Javier Airport Will Not Close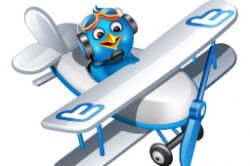 Spain's airport authority AENA has tweeted that San Javier Airport will not close in a surprise announcement on Twitter.
The comment has spread like wildfire across local and national press and media agencies casting further doubt over the projected opening target for Corvera Airport in Spring 2013.
This latest revelation adds to a long list of contradictory information being released by AENA, Corvera Airport Management and Murcia regional authorities, all of which is culminating in frustration for passengers unsure whether or not to book flights to San Javier Airport for the Summer of 2013.
The comment on the official AENA twitter page 'www.twitter.com/aenaaeropuertos' is as follows: "El Aeropuerto de San Javier no se va a cerrar." – Translated into English "San Javier Airport is not going to close."
What is not clear is whether this means San Javier Airport intends to remain fully operational after Corvera Airport opens by continuing to accept passenger aircraft OR become a freight and military airport only.
Tumbit contacted the press office of AENA to gain clarification over the surprise announcement, however AENA did not respond before publishing this story.